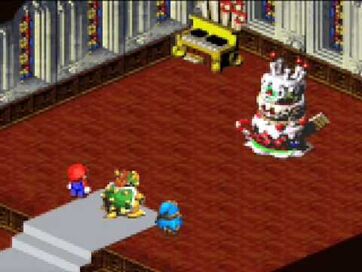 Bundt is a boss in Super Mario RPG: Legend of the Seven Stars, who is actually a huge cake. Chef Torte made the cake for Booster and Peach's wedding. When he saw that Mario was taking Peach away, he became mad because he had worked on the cake for hours and no one would be eating it. So he and his apprentice attacked Mario. During the battle, the cake, Bundt, came to life. Torte and his apprentice ran away in terror and the true battle begins. Bundt has 900 HP, an attack of 65, and a defense of 10. Bundt also uses the magic attacks Lulla-Bye, Diamond Saw, Blizzard, and Sand Storm. In the beginning of the fight, don't bother hitting Torte and the apprentice: they have infinite health.
Its name is a pun on bandit with a bun (food).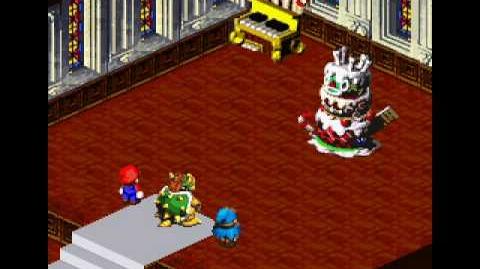 Ad blocker interference detected!
Wikia is a free-to-use site that makes money from advertising. We have a modified experience for viewers using ad blockers

Wikia is not accessible if you've made further modifications. Remove the custom ad blocker rule(s) and the page will load as expected.