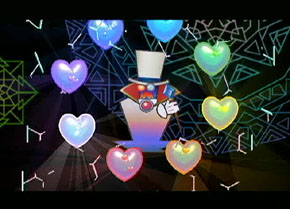 The
Pure Hearts
are eight sacred hearts created by the
Tribe of Ancients
to save the world from the
Chaos Heart
.
Originally they were part of a larger heart called the Purity Heart, which then was split into the eight smaller Pure Hearts.
Each time Mario gets a new one, he has to put one in a Heart Pillar when he finds them in order to unlock a new world.
Here are all eight locations of the Pure Hearts:
Ad blocker interference detected!
Wikia is a free-to-use site that makes money from advertising. We have a modified experience for viewers using ad blockers

Wikia is not accessible if you've made further modifications. Remove the custom ad blocker rule(s) and the page will load as expected.