Hi there!
Edit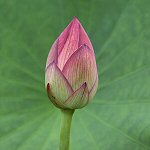 Welcome to our wiki, and thank you for your contributions! There's a lot to do around here, so I hope you'll stay with us and make many more improvements.
I'm really happy to have you here, and look forward to working with you!
Two Things
Edit
1. DEFINATLY, RUN FOR SYSOP! You are a GREAT user with many contributions. Also, put a vote for the other users there. 2. Check your Watchlist you can see all the pages you created and or need to watch.
Hello, friend!
Edit
okay, bye.

The Great Paper Mario WikiVandalizing Demon 00:56, October 26, 2009 (UTC)
Merge....
Edit
Didn't know if you already knew, but I'm on MarioWiki's merging team and am assisting the merge of this wiki with MarioWiki. (Please note this is NOT NIWA's Super Mario Wiki) Anyway, I notice you are an admin here and asked for your assistance deleting some of the pages. — Wattz2000 23:23, August 26, 2011 (UTC)
If they're MarioWiki equivalent could use more info than what's here, enhance. Otherwise, go ahead and delete them. I didn't specify on a lot of them because I was in a haste and didn't think I'd see an admin for a long while. — Wattz2000 00:43, August 29, 2011 (UTC)
Deletion
Edit
Okay, MarioWikians are finally done tagging your wiki's articles for deletion for reference purposes. It's now you're time (being an administrator) to delete all of these pages. Please go on ahead and delete these pages, in case you didn't know what I meant. Also, this page was protected and couldn't be tagged so, if you could do that that'd be much appreciated. I've sent this message to all sysops here to help out as well. — Wattz2000 22:34, September 7, 2011 (UTC)
Actually, instead of just deleting everything. Could you please contact WIkia and ask them to shut down this wiki and redirect to Mario WIkia. - The Count 23:38, September 9, 2011 (UTC)
I'll ask tomorrow. Ggjk 02:26, September 10, 2011 (UTC)
Yeah this should be a redirect to MarioWiki. P.S. I'm part of the MarioWiki merging team too. Nice to meet you. I hope I get to see you at MarioWiki soon! --Rainbowroad6w, the researcher. File:SportySmallRightAnimation.gif(Talk)(Recent finds and updates.) 18:46, September 10, 2011 (UTC)
So could you please contact Wikia, as you promised a few weeks ago? - The Count 01:15, September 21, 2011 (UTC)
I did already. I haven't gotten a response yet. :| Ggjk 12:48, September 21, 2011 (UTC)