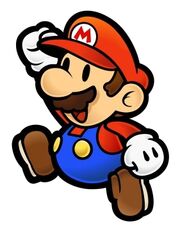 Hello, WeegeeEpics!
Edit
Welcome to the Paper Mario Wiki, and thank you for making your first contribution! We're always glad to see new faces. Are you excited to help create a complete database for one of the greatest series of games of all time? Here are some ideas to get you started!
The Wiki Activity page will show you all of the edits recently made. It's a great place to get some ideas as to where you can help out!
Questions? Check out our New User's Guide! It has plenty of tips to get you used to the way our Wiki works. If you still have questions, leave a message here and Nebula, the Wiki's administrator, will get back to you.
We're really happy to have you here, and look forward to working with you!